Posts tagged "Temples in Bangkok"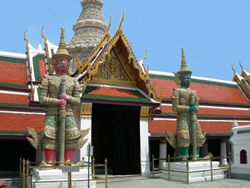 Temples In Bangkok Articles Started
We've started posting the articles we have prepared in the temples that can be found around Bangkok, Thailand. We invite you to start with our introductory article which gives an overview of Bangkok's Temples and some general information on them. Here's the first article – An Overview of Temples in Bangkok.